100th anniversary content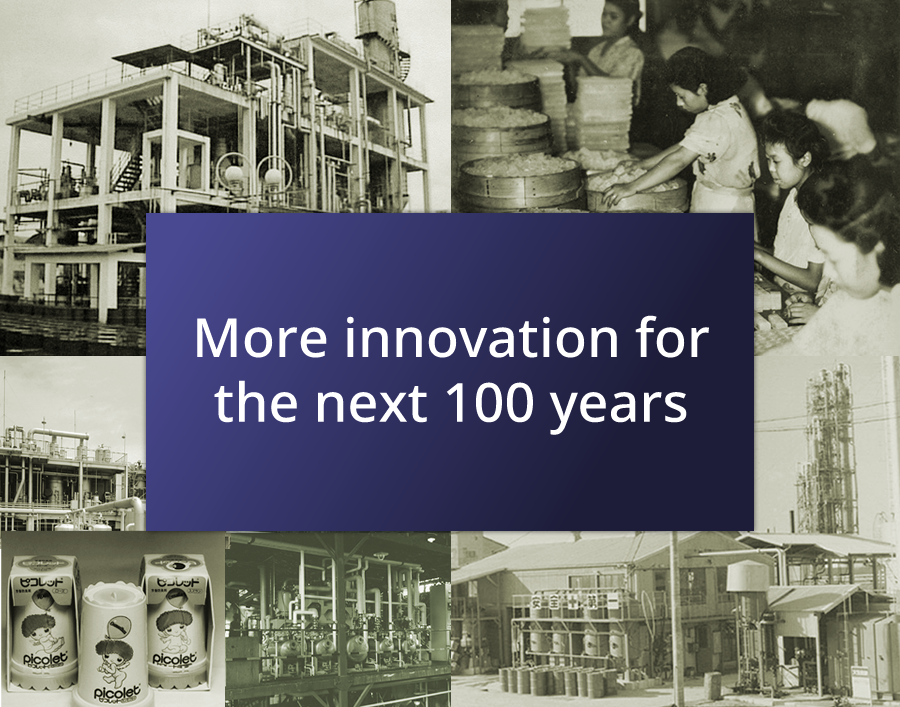 Nippon Fine Chemical commemorated the 100th anniversary of its founding on February 12, 2018.
I would like to express my sincere appreciation for the support of our business partners and everyone involved.
The Nippon Fine Chemical Group proactively responds to changes in the times through the corporate mission of contributing to society through chemistry, contributing to the lives of the people around us, and contributing to employee self-fulfillment. Through continuous innovation, we aim to continue providing value to society and grow sustainably for the next 100 years.
We look forward to your continued understanding and support in the future.