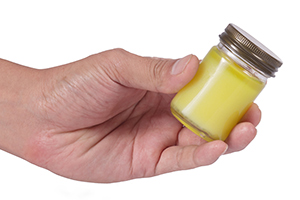 Lanolin is a natural oil obtained by purifying the lipid components that adhere to wool, and contains many components similar to human epidermal lipids such as cholesterol and branched fatty acids. It has a long history as a cosmetic material, having been in use since the Greek and Roman era.
Lanolin is not body fat [subcutaneous fat] like lard or tallow. It is obtained from wool sheared every year and does not harm animals in any way. It's a recyclable, sustainable material that is safe and people friendly, sheep friendly, and environment friendly.
These characteristics are leveraged to use it in a wide variety of applications such as pharmaceuticals, cosmetics, industrial products, and feed additives.